| | |
| --- | --- |
| Posted on April 14, 2015 at 9:30 AM | |
How can sexological bodywork support trauma after child birth ?
Firstly what are we talking about regarding trauma, when a women gives birth vaginally there is some form of cutting, stretching or tearing through the vaginal canal which can lead to tissue scarring and damage, think about it, the cervix has to stretch to allow the baby to pass through the vaginal canal opens for some women it is only minor yet for others childbirth can cause major tissue damage within the womans vaginal area. In some cases an episiotomy is done as prevention against more serve soft-tissue trauma. Episiotomy is a surgical incision at a 90 degree angle between the perineum and anus to make the baby's birht easier and reduce the risk of more serious tearing to the mother. Certified Somatic Sexoloigcal Bodyworkers are trained in scar remidiation process using organic castor oil and massage techniques to support the break down of adhensions that may have formed within the vaginal wall or between the perineum and anus through birthing and episiotomy, assiting in the restoration of feeling and sensitivity and supporting healthy sexual arousal.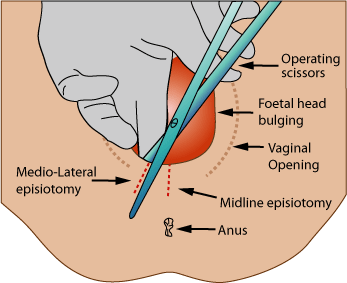 Categories: Woman's sexual health, Sexual Education