It is comon place that the male penis will curve slightly to the right or left during an erection. Peyronie's disease however is a condition that results in the penis becoming extensively curved when it's erect. The condition mainly affects those men over 40, however Peyronie's disease can occur at any age.
Symptoms of Peyronies disease can include:
* a thickened area or hard lump (plaque) in the shaft of the penis (it's rare to get more than one plaque)
* a curve in the penis when it's erect (usually it curves upwards)
* pain in the penis, usually during an erection (pain in the non-erect penis is rare)
* the penis looking misshaped, hourglass shape
* loss of girth or length of the penis
Some men with the who have Peyronie's disease can get pain in their penis, while others get none. If you do get pain, it may get better over time. However, in severe cases, the curve in the penis can make having sex difficult, painful or even impossible. Peyronie's disease may also lead to erectile dysfunction.
As a somatic sexological bodyworker I can support you in non surgical techniques that may support healing and improve your sex life and address erectile dysfunction concerns.  If you have any concerns in this area, I invite you to contact me for a confidential consultation.
Phimosis derives from the Greek word phimos meaning "muzzle". this is a condition of the penis where the foreskin cannot be retracted fully over the penis. Generally at birth, the foreskin has been fused to the glands resulting in phimosis. This condition can be quite normal for males up to and including adolescence, as normal developmental non-retractabilty does not cause any problems. Phimosis is deemed pathological when problems arise in urinating or performing common sexual functions. For some unfortunately have to resort to surgical procedures such as preputioplasty or circumcision. However a nonsurgical treatment can assist many in this condition reducing trauma and anxiety and the possibility of even more reduced sensation within the penis membrane.
Manual stretching of the foreskin using a form of scar remeditation practice and mindful masturbation can be a huge contributor into aiding the healing of Phimosis.
If you would like to enquire how I may be able to support you in addressing phimosis, I invite you to contact me for a confidential consultation.  
Sensate focus touch or sensate focusing is a term that is associated with a set of specific sexual exercises for partners or for the individual. This term was introduced by Masters and Johnson for the intention of increasing personal and interpersonal awareness of self and the other's needs. When participating in sensate focus touch the participant is encouraged to focus on their own varied sense experience, rather than to see climax/ejaculation as the sole goal of the sexual experience.
The process of sensate focus touch
As a somatic sex educator I will guide the individuals through the timing and technique of the sensate focusing. During this fist stage of sensate focus touch the individual will be invited to touch their body or if with a partner will be invited byr the partner to expore through touch each others bodies excluding breasts and genitals. You will then be encouraged to savour and enjoy the sensations becoming more aware of the texture and other qualities of yours or your partner's skin. Remember this is a practice in mindful touch and not orgasm or intecourse oreintated. Participants are asked to notice what they themselves find interesting in the skin of themselves or their partner, not on what they think the other partner may enjoy, or if working on self what they woudl usually do.
The second process of sensate focus touch is to increase the touch options to include breasts. Sensation and gathering information about your body or if with a partner their body, savouring the experience. Again if with a partner no touching of genitals is advised at this stage. When in partnered situtaion the individuals then use a technique of placing their hand over their partner's hand in order to show what they find pleasurable in terms of pace and pressure. Remember the intention is to learn about your body and that of your partners rather than going for instant gratification.
Further stages include the gradual introduction of genitals and then full intercourse. Climax/ejacualtion is never the focus.
Sensate focus touch is also used to support males with erectile dysfunction and other forms of arousal difficulties especially where anxiety is involved. Because of performance anxiety in men, the obsessional focus on the penis can result in impotence/erectile dysfunction. As a somatic sexologist, sex educator I encourage men to forget about their penis, and forget about their partner's genitals, and place their focus on the sensual possibilities available in the feel of their own and thier partner's skin, hair, mouth, body, (breasts), etc.
Touch to or with the genitals is not recommended nor is intercourse the goal or the foucs of these sessions, however this does not mean that during the sessions with partner enagagement touching, talking, hugging, kissing, and so on is excluded. This includes not only touch but taste, sound and hearing, as partners are encouraged and invited to talk to each other, to express emotion and to encourage each other.
The aim here is to have an appreciation of a whole new set of sensual possibilities, leading to a reduced concentration on the genitals and its tendency to be the male's dominant concern. Clients often report an improvement in their sex life generally with less anxiety. As the man reports increasing awareness and attention paid to these holistic sense aspects of sex, potency often returns. This works well for women too. Women report more sensation in their vulva, and improved lubrication.
How can sexological bodywork support trauma after child birth ?
Firstly what are we talking about regarding trauma, when a women gives birth vaginally there is some form of cutting, stretching or tearing through the vaginal canal which can lead to tissue scarring and damage, think about it, the cervix has to stretch to allow the baby to pass through the vaginal canal opens for some women it is only minor yet for others childbirth can cause major tissue damage within the womans vaginal area. In some cases an episiotomy is done as prevention against more serve soft-tissue trauma. Episiotomy is a surgical incision at a 90 degree angle between the perineum and anus to make the baby's birht easier and reduce the risk of more serious tearing to the mother. Certified Somatic Sexoloigcal Bodyworkers are trained in scar remidiation process using organic castor oil and massage techniques to support the break down of adhensions that may have formed within the vaginal wall or between the perineum and anus through birthing and episiotomy, assiting in the restoration of feeling and sensitivity and supporting healthy sexual arousal.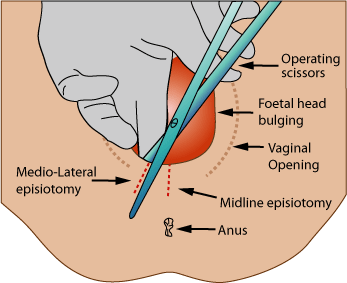 From the Body, with the Body, Embody Embrace your Sexuality, Deepen your pleasure and expand your life
One of the most common sexual problem for men is Premature Ejaculation. For some men as soon as foreplay starts they will ejaculate, others as soon as they try sexual penetration (they place their penis into their partners vagina or anus) or quiet quickly during sexual intercourse. Some males will from time to time experience premature ejaculation which is quite normal, some males experience premature ejaculation from the time of their first sexual experience which can cause issues throughout life and for others premature ejaculation can develop even after a full and healthy sexual life, the latter two experiences can result in a form of sexual stress and inhibit a healthy sexual relationship with others.
Remember though Premature Ejaculation is only a problem if it happens frequently. It's important to remember that most men occasionally reach orgasm sooner than they would like. For example if the man has not ejaculated for a long time it is likely when he engages in sex he will experience premature ejaculation, this does not mean he has a sexual problem..
What May cause Premature Ejaculation
In the past, Premature Ejaculation has been considered to be psychological. However, it is now thought that some men (particularly those with life-long premature ejaculation) have a chemical imbalance in the brain centres controlling this function. Some men have acquired premature ejaculation associated with erectile dysfunction.
Psychological factors are important and include:
* Depression or anxiety, particularly about performance
* Feeling anxious about rejection
* Expecting failure
* Negative sexual experiences in childhood and early teanage years
* Religious beliefs
* Stress
* Problems within the relationship.
How does somatic sexological bodyworker support a with Client with Premature Ejaculation.
Through engaging in more mindful practices I may offer support to a client through breath work, touch and orgasmic yoga practices.
To discuss further how my sessions may be of benifit to you, I invite you to get in touch today...
Self Pleasure (Mindful) masturbation can change your life…
For many masturbation is a repetitive unconscious exercise to relieve some tension, in this process many of us are disconnected from our bodies and therefore limiting ourselves from much more pleasure. Mindful self pleasure (masturbation) coaching can support an individual in reconnecting with their whole body and access deeper states of arousal. Think about it to be a great athlete or artist takes learning, takes practice, takes coaching, so why would learning to be a great lover be any different. As a certified somatic sexological bodyworker and somatic sex educator I use witnessing and coaching to assist clients to identify areas that may be locked from pleasure, areas in their bodies that might trigger shameful thoughts and feelings and guide them through to discover new sensations to explore and celebrate.
The actual process of Mindful Self Pleasure (masturbation) can be done in person or in the privacy of your own home via Skype, the first session is simply allowing yourself to be witnessed in honour and savouring your pleasure, no talking is involved and this is not about performance it simply is the space to for you to give yourself permission to be seen, to allow yourself to savour and enjoy the sensations and pleasure you feel in your body and allow what is to be.
As with anything in life it does take practice to help rewire our habitual patterning so I recommend for clients to have the intention to commit to a five session program of mindful masturbation coaching.
Witnessing and coaching are two powerful modalities of Sexological Bodywork. Unlike bodywork, witnessing and coaching do not require me to touch the client. This may make these modalities more suitable for some students or teaching environments. While we can use the skills of witnessing and coaching to approach a number of erotic learning situations, they are particularly useful when addressing the area of masturbation.
Witnessing is simple and profound in its effects. When we witness another, the person being witnessed can have the sensation of seeing themselves in a new way. The student may become aware of areas of shame, or discover new sensations to celebrate. Simply being witnessed by a compassionate presence may provide all a student needs from a Sexological Bodyworker. There is often nothing that needs to be fixed or worked on. A student may simply need to be affirmed and given permission to make changes or go deeper into their own self-awareness. 
Masturbation coaching often begins with witnessing. One or more sessions of witnessing can provide important information about specific skills to develop or areas for attention. Just as a track coach provides workout strategies, offers positive feedback and sets goals for their athletes, masturbation coaching can become a process of co-creating pedagogies with our students in order to meet their goals or intentions. This usually involves creating homework assignments or practices that help the student learn specific skills or un-learn limiting scripts or patterns.
Masturbation is often a highly habitual and disconnected experience for people. Masturbation coaching is a very effective way to assist someone to break free of limiting habits and to go deep into their erotic experience.